Pros and cons of living in Fresno California
The top 5 pros and cons of living in Fresno, California in 2020. Everywhere you live will have its pluses and minuses, our top 5 list sums up the most important things to know about living Fresno. Once burdened by an outdated and bad reputation, the times have changed. Recently named one of the most desirable places to live in America, Fresno's finally being recognized for the wonderful place to live that it is, and it's an exciting time for our city.
Pros of Living in Fresno California
The Top 5 Pros of living in Fresno.
1. Fresno is Affordable.
Fresno's cost of living is one of the lowest in the Country. A recent Move.org study ranked Fresno as the 18th most affordable place to live in the United States.
2. Diverse Neighborhoods and Living Options
We have beautiful neighborhoods, great houses, and many housing options for all to choose from. Revitalization is happening Downtown. A common purpose to restore the old and abandoned neighborhood is uniting City-leaders, techies, entrepreneurs, and hipsters. Close by a street lined with cafes, bars, and second-hand stores serves as the urban center of Fresnos Historic Neighborhood the Tower District. The trendy neighborhood is home to a creative subculture of talented artists, musicians, millennials, and old-timers. Large houses with expansive lots are Surrounded by new communities with small, energy-efficient homes in other areas of town. Young families flock to these areas for their award-winning schools, luxury living, and convenient lifestyles. As you can see, there truly is a neighborhood for everyone.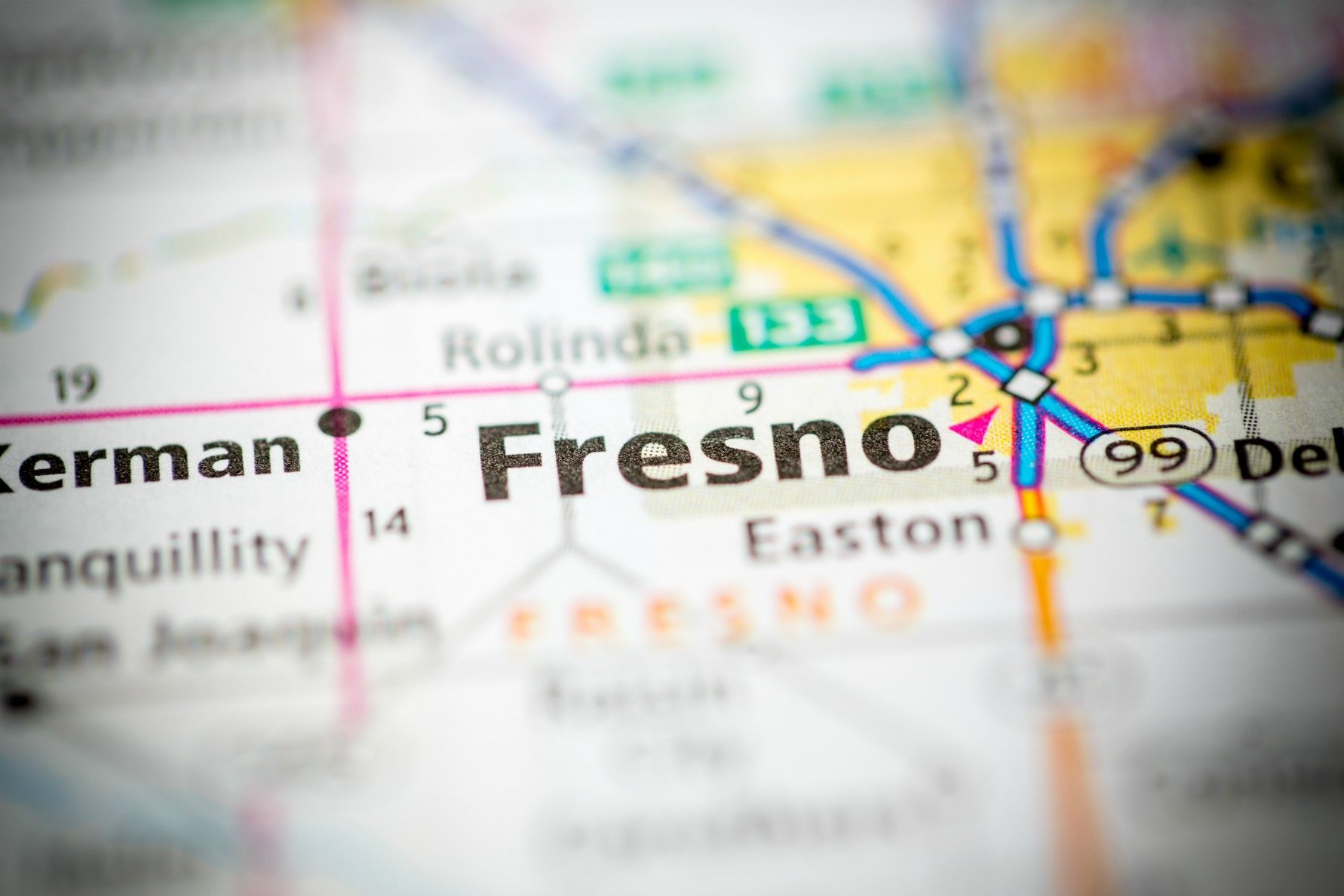 You've been thinking about moving to Fresno, California but you're not quite sure what are...
3. Fantastic Food Scene and Year-round Access to Fresh, Local Produce
Fresno's food scene is world-class! The best Mexican food in the Country, farm-to-table dining, and diverse cuisines delight even the toughest critics. Visitfresnocounty.org describes it beautifully, " Fresno County embodies the meaning of farm-to-fork cuisine and the area's plethora of farmers' markets allows for the opportunity to purchase the freshest produce directly from growers, all at one location. With 1.88 million acres of the world's most productive farmland, farmers' markets are a celebration of the area's proud agricultural roots. Many of the events include food trucks, music, a diverse selection of artists and vendors, as well as special produce-themed events."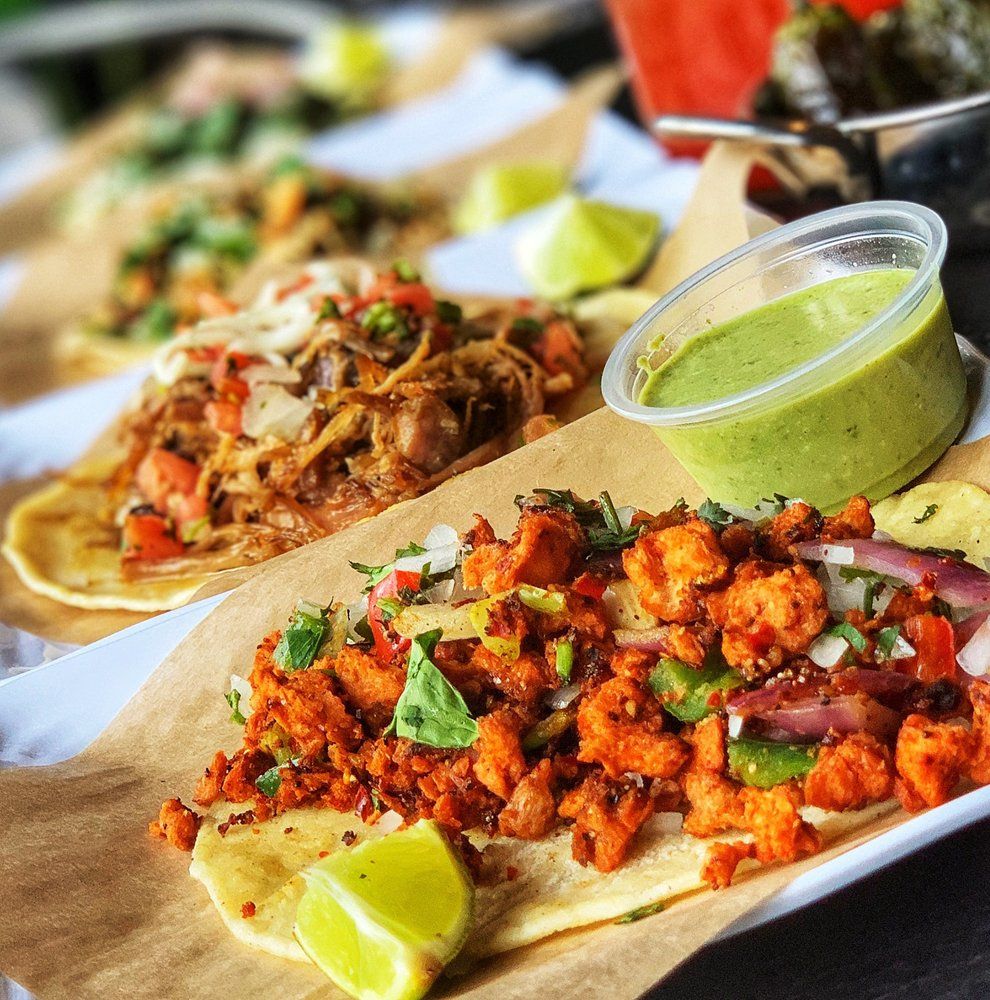 The 10 Hottest Restaurants in Fresno Right Now. 10 best places to eat in Fresno, CA The vo...
4. Driving is easy in Fresno
A very accessible and convenient City. Enjoy low traffic and be anywhere you need to go in 20 minutes or less. Northern California and Southern California transplants are amazed at how easy it is to get around town.
5.Location
Fresno is located in the heart of California. Fresno's close proximity to LA, SF, and three National Parks are worthy of all the location praise. Whether you dream of exploring art galleries in San Francisco, want to walk the Hollywood Walk of Fame, or need an escape to the beach, it's all within a few hours driving distances from the Fresno area.
Cons of Living in Fresno California
Top 5 Cons of Living in Fresno
1. It's Hot!
The Summer months can see 100 degrees + temperatures. On a positive note, the heat is dry and more bearable than humid weather.
2. Air Quality
Fresno's air quality is lower than average due to the City's Valley location. Allergies can be impacted certain times of year during poor air quality days.
3. Crime Rate Slightly Above Average
A bad rap claiming Fresno has an exceptionally high crime rate haunts Fresno. It's outdated. Although, above national crime rate averages, Fresno's crime rate is equal too that of most large cities it's the size and lower than some. Improving more and more every year, most people feel very safe living in Fresno.
4. Mobility
Although there is a public bus service throughout the area, Fresno is a car-oriented region. But the wide streets make walking and biking convenient too via U.S.News
5. City Sprawl
Growth has been on the outskirts of town.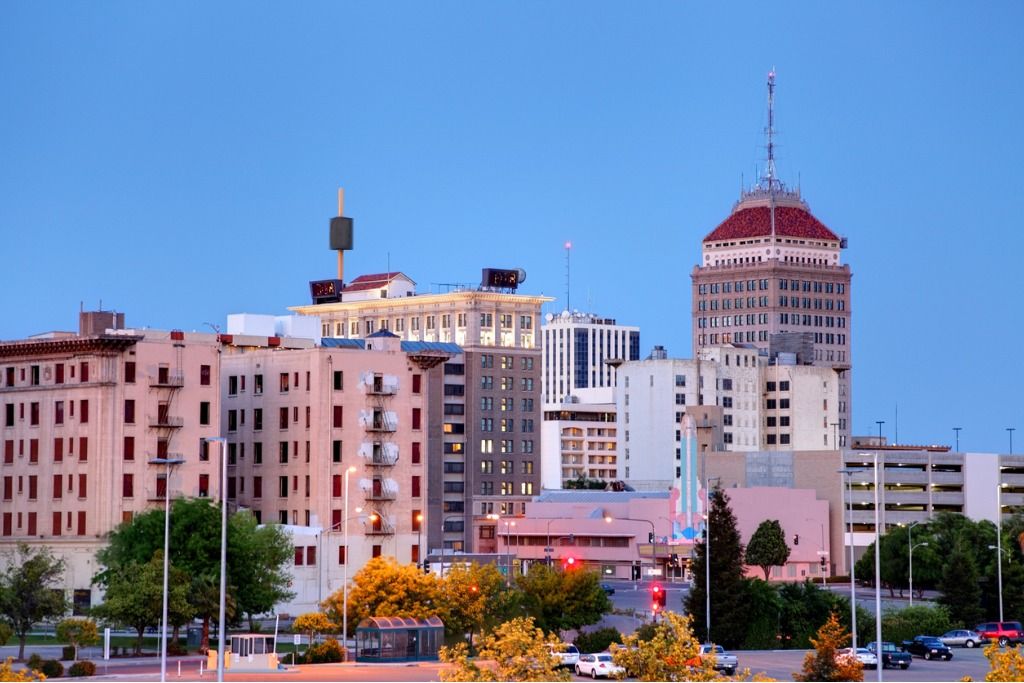 Fresno is booming! Moving to Fresno? Here are 15 reasons to love and live in Fresno
For more information: Check out my Moving to Fresno post and all of the other Fresno related posts on the blog, explore Fresno neighborhoods, search homes for sale, and check out my #1 local Instagram about Fresno here. Buying and Selling Fresno is the ultimate guide to Fresno living online. Be sure to follow on Instagram and subscribe below. New Fresno videos and top 10 lists are published weekly.
Are you interested in moving to Fresno?
I can help!
I'm Caitlyn Peck and I'm the #1 Realtor in Fresno on Social Media and one of the Top Realtors in the area. I'm a Fresno native with noticeable passions for both my hometown and real estate. I have so many people contacting us who are moving here to Fresno California and I ABSOLUTELY love it!
Honestly, if you are moving or relocating here to Fresno, I can make that transition so much easier on you! Reach out Day/Nights/Weekends whenever you want, we never stop working for you.
Caitlyn Peck, Peck Real Estate Group
Realtor/Founder of Buying and Selling Fresno
Call/text 559-355-8669
Do you need to sell before you buy?
We'll draft a personalized strategy for your property and send you a detailed comparative market analysis quickly and for free!
I agree to be contacted by Caitlyn Peck, Realtor Fresno Ca, Real Broker via call, email, and text. To opt-out, you can reply 'STOP' at any time or click the unsubscribe link in the emails. Message and data rates may apply.
Your custom report is on the way!
In the meantime, check out what other have to say about working with Spyglass.