Moving to Fresno California? 15 Reasons Why You Should
Fresno is booming! We've been on the map forever, but typically as a punchline. Things are changing and have been for a long time now, though. Moving to Fresno, California? Here are 15 reasons to love and live in Fresno, California.
1. Big City living and Small Town charm
We have the best of both Worlds.
Fresno offers all of the amenities of Big City living enjoyed with small-town ease. Lots of shopping, an amazing restaurant scene, and big business attract city-lovers. While, farmer's markets, community events, and friendly neighbors satisfy small-town hearts. If you're like me, you enjoy the best of both worlds, and Fresno is the place to be!
We are fortunate enough to live in a family-oriented, metro city that still has small-town vibes. We have award-winning schools, great jobs, World-class hospitals, beautiful neighborhoods, and a popular local college. Move to Fresno without giving up your conveniences, fun, or social life. It's not a city of strangers, but it's not a blip on the map either. Fresno is the 5th largest city in the 5th largest economy in the WORLD. I told you, Fresno's a big deal!
People from all over, the tech industry, and big corporations are moving to town more than ever to cash in on Fresno's popularity. Yet, people move here to slow down and enjoy life. Escaping cities like San Jose and Los Angeles for an easier, affordable and comfortable lifestyle ready and willing to settle into #Fresnolife.
2. Fresno is affordable
The NY Times calls Fresno one of the most affordable places to live in the country.
Fresno's affordable housing and healthy real estate market keep Homeownership a reality for many residents. Currently, the average price to buy a home in Fresno is $248,000 and a Move.com report says the average rate for a one-bedroom apartment in Fresno is $856.
Many people can buy here that can't afford to buy in other big cities across America. One local homeowner told KMPH.com "I was born and raised in Los Angeles and the house that I own and the lifestyle that I have. I could never have had in Los Angeles."
I personally help numerous people move here each year and I can confidently say, Fresno's "trending" more than ever and the cost of living is the main attraction. It's a big city with big opportunities to enjoy the American Dream and people are starting to notice. Especially popular amongst retirees, millennials, and young families right now. Everyone's moving to Fresno hoping to enjoy a more comfortable lifestyle and own their own home. You may be surprised to see what you can buy in Fresno - take a look! Search the hottest Fresno listings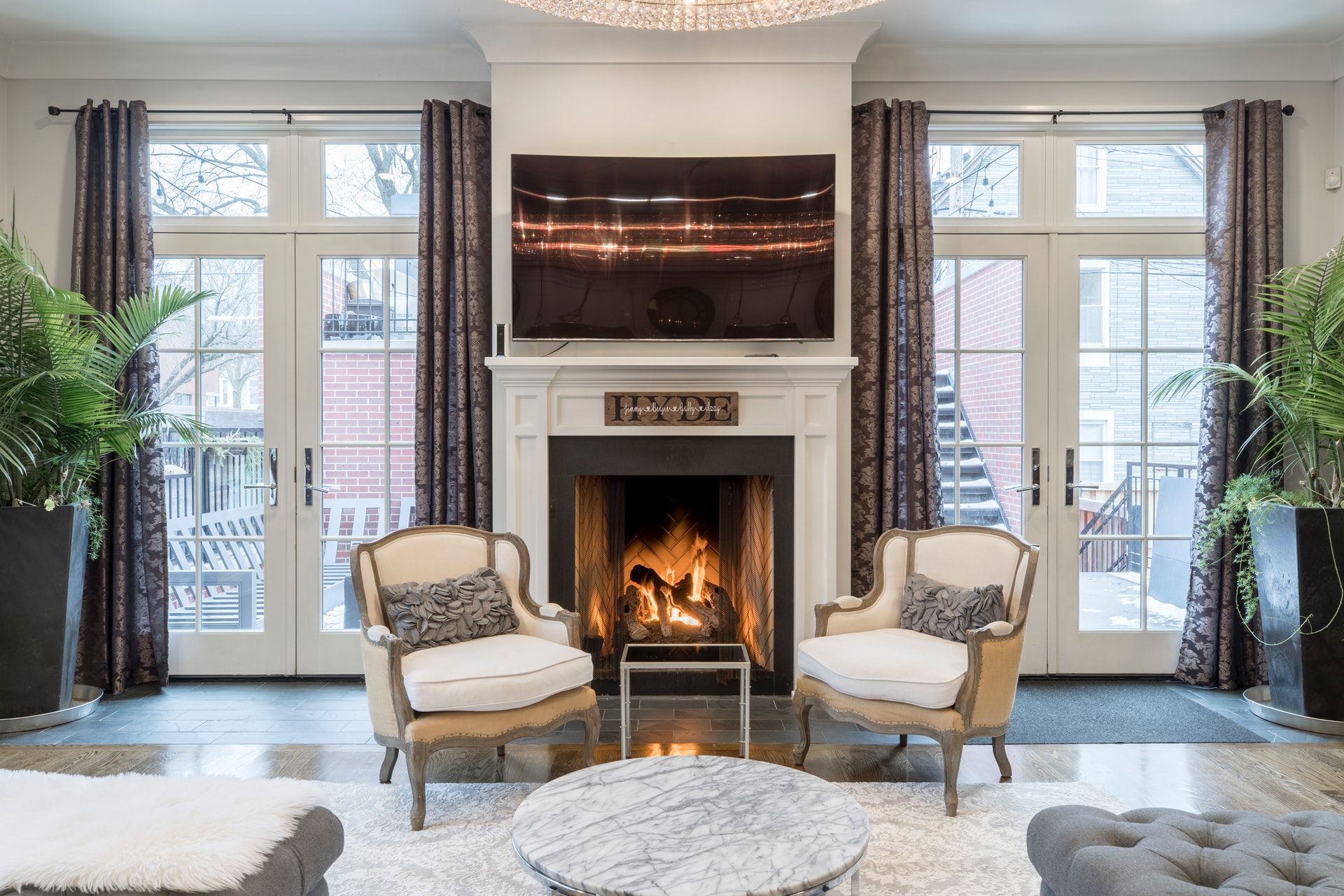 Check out our popular 8 step guide to home buying today! You can't find an easier to follow guide to homeownership online.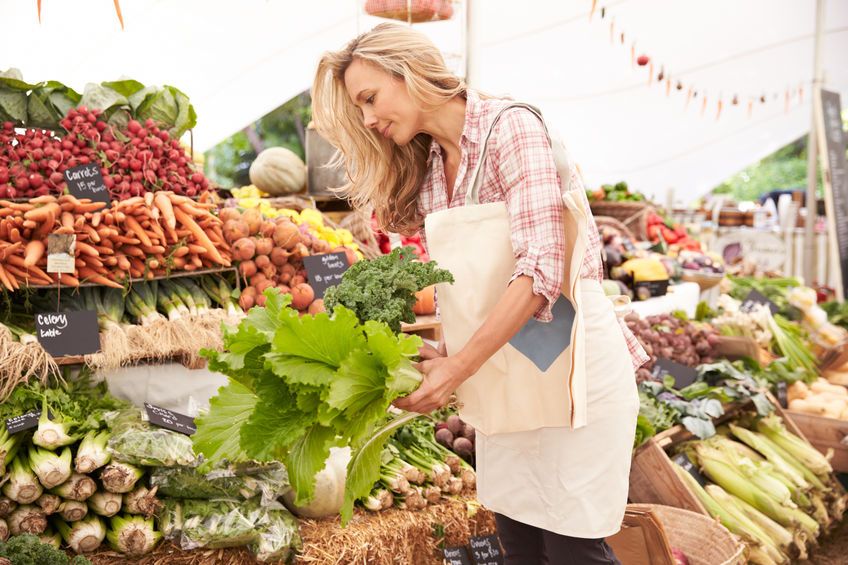 3. Access to fresh, local produce year-round
Fresno is the Agricultural capital of the World.
Visitfresnocounty.org describes it beautifully, " Fresno County embodies the meaning of farm-to-fork cuisine and the area's plethora of farmers' markets allows for the opportunity to purchase the freshest produce directly from growers, all at one location. With 1.88 million acres of the world's most productive farmland, farmers' markets are a celebration of the area's proud agricultural roots. Many of the events include food trucks, music, a diverse selection of artists and vendors, as well as special produce-themed events."
Check out their amazing list of Fresno's farmer's markets and farm-to-fork cuisine here.
4. A Foodies Dream
Fresno's food scene is world-class!
The best Mexican food in the Country, farm-to-table dining, and diverse cuisines delight even the toughest critics.
Our diverse population brought their best recipes and year-round access to fresh, local produce equal a very impressive and almost unbeatable restaurant scene. "Fresno County is a foodie wonderland with freshly made farm-to-table cuisine and eateries offering food with influences from all around the world. The tacos are so tasty visitors will be finding a way to pack them in their suitcases, along with the locals' favorite savory tri-tip sandwiches," says visitfresnocounty.org
Tastes from around the world make use of the finest seasonal ingredients from Fresno County's rich agricultural landscape. Dine at everything from elegant, five-star dining experiences to food trucks in front of your workplace. Speaking of food trucks...our food truck festivals and food-themed events are legendary in Fresno.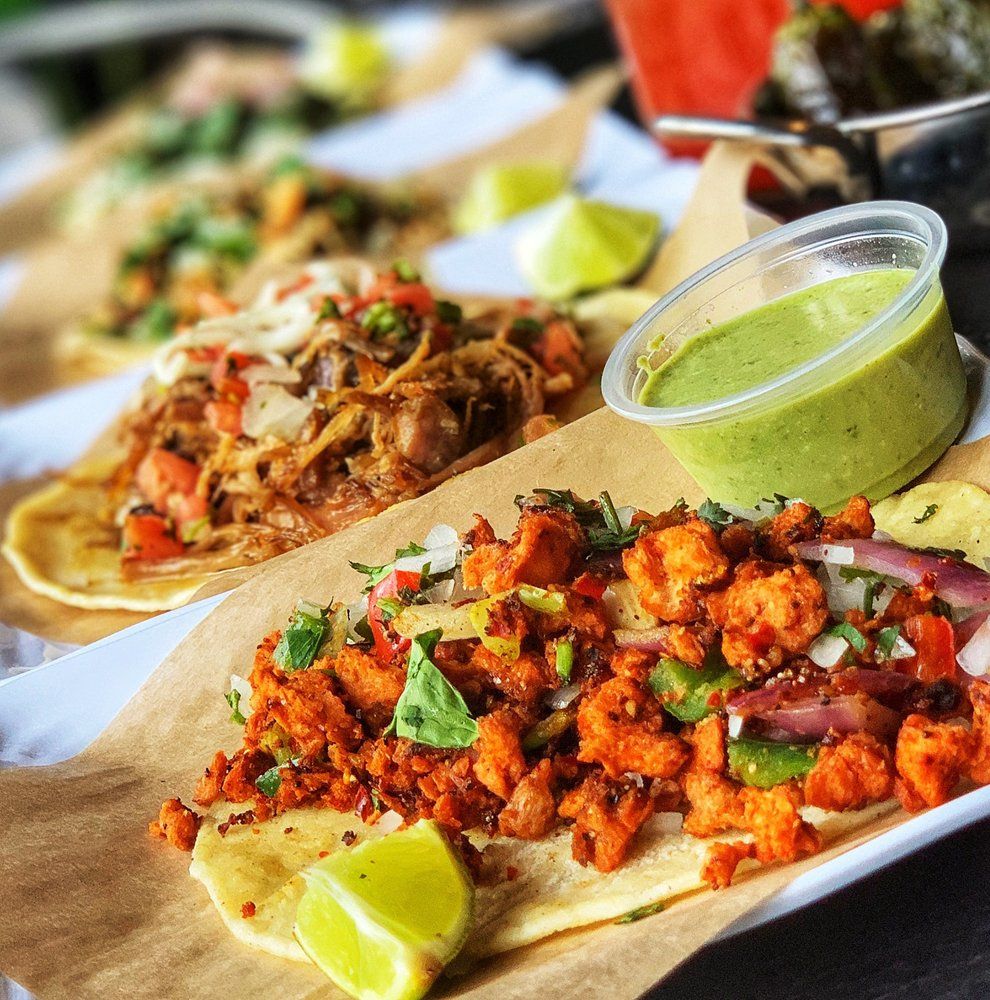 The 10 Hottest Restaurants in Fresno Right Now. 10 best places to eat in Fresno, CA The vo...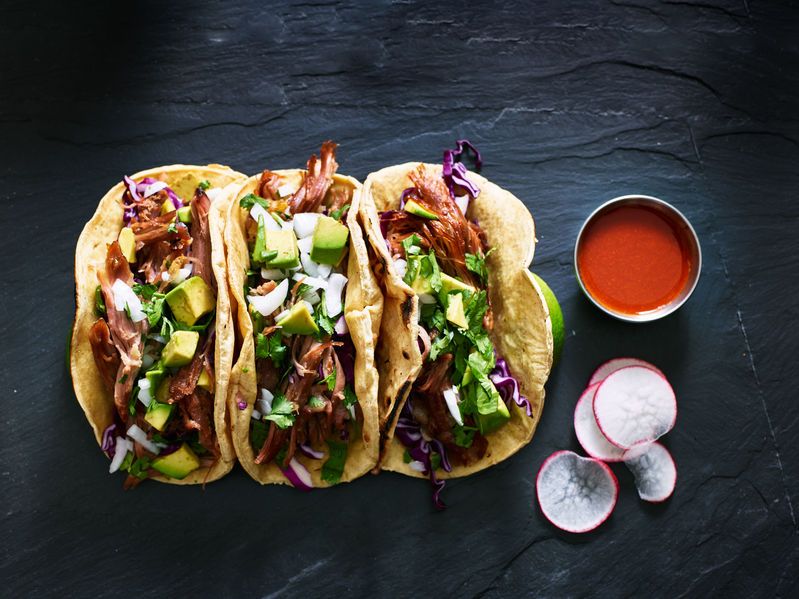 5. A great place to raise a family
Award-winning Schools, Family fun, and family-friendly communities attract young families to Fresno.
There's more opportunity for families to settle down and live an awesome life in Fresno. Many Fresno families love being able to buy a home in a good community to raise their kids. An opportunity they may not be able to afford in California's other big cities. These families enjoy a strong sense of community, an abundance of family-fun, and a convenient lifestyle that only Fresno offers.
Fresno is family-friendly. "Watch sea lions splash and dart underwater at the zoo, hike through a national park, race in a go-kart, eat a hotdog and root for the Grizzlies at a Triple-A ballgame, or explore the passageways of historic underground living quarters—Fresno County is packed with exciting escapades the entire family can enjoy together!" describes Play Fresno. Check out their list of family-friendly attractions here.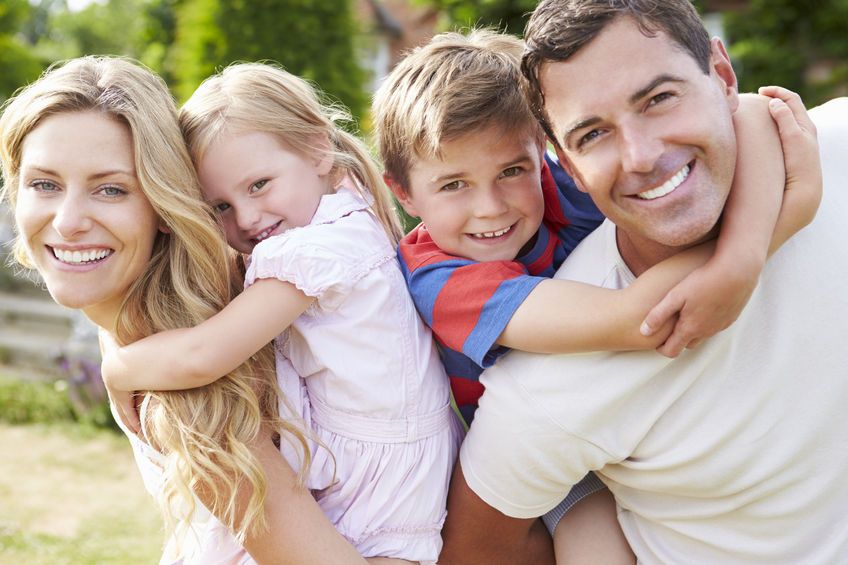 6. A perfect home for everyone
We have beautiful neighborhoods, great houses, and many housing options for all to choose from.
What is important to you? Do you want to live in a family-friendly new home community? Do you prefer an urban environment where you can walk everywhere? Want a few acres in the country? Do you prefer custom homes on larger lots? Need top-rated schools? No matter what your taste is, you can find and purchase your dream abode in our communities.
Revitalization is happening Downtown. A common purpose to restore the old and abandoned neighborhood is uniting City-leaders, techies, entrepreneurs, and hipsters. Close by a street lined with cafes, bars, and second-hand stores serves as the urban center of Fresnos Historic Neighborhood the Tower District. The trendy neighborhood is home to a creative subculture of talented artists, musicians, millennials, and old-timers. Large houses with expansive lots are Surrounded by new communities with small, energy-efficient homes in other areas of town. Young families flock to these areas for their award-winning schools, luxury living, and convenient lifestyles. As you can see, there truly is a neighborhood for everyone.
And, don't forget Clovis, you can't talk about moving to Fresno without mentioning our sister city. As Sparefoot.com states "Fresno and Clovis are like one giant city. The separation between the bordering communities of Fresno and Clovis is essentially marked by the change of green to brown street signs. And that's about it." When you move to Fresno or Clovis you benefit from the best of both cities.
7. The locals are friendly
There are plenty of reasons to move to Fresno, but the most important reason is the people.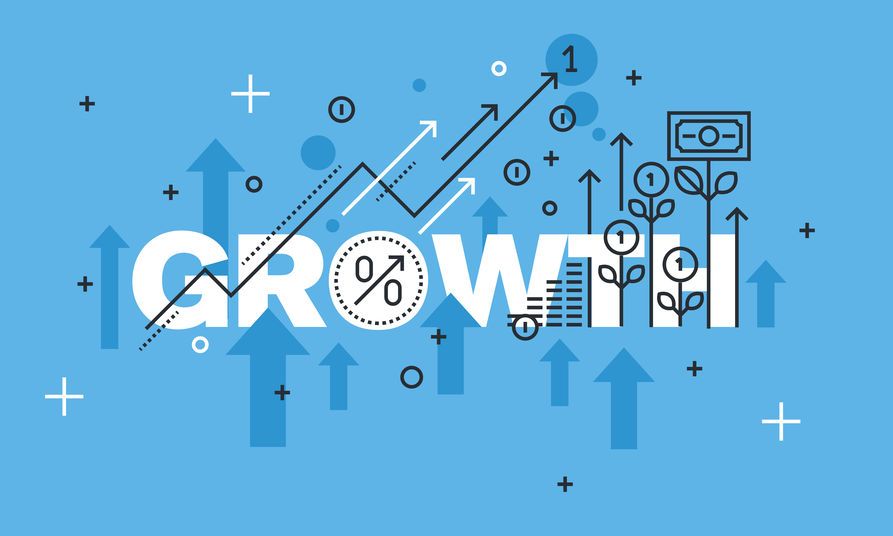 8. Fresno is BOOMING
Businesses, startups, and people from all over are moving to town.
Fresno's been underrating and misunderstood for too long. People are finally recognizing the truth, Fresno is a wonderful place to live.
Business is Booming. New businesses bring new opportunities - and there's more to come. Recently, Fresno was selected from cities all over the country to secure an Amazon distribution center which brought approximately 2,500 jobs. It's close on the heels of a similar ULTA distribution center. Businesses come to Fresno County for the lower land costs, access to major markets and ready job force. Whether you're looking for a job or just want to take advantage of the amenities that come with new business growth, this is great news for our area.
The Real Estate Market is Hot. The trendy thing to do is move to Fresno, fantastic news for our real estate market. It's not only buyers and sellers heating up the market but a large number of local and out-of-town (growing) property investors.
Cool Things are Happening. Fresno's finally getting the recognition it deserves and there's a lot of noteworthy stuff happening around town. Startups and tech companies are revitalizing Downtown and moving to Fresno on a regular basis, our hospitals rank amongst the top in the country, and master-planned communities with energy-efficient homes and great schools are on the rise.
9. We are a unique salad bowl of diversity
Fresno is Bigger, Better, and More Diverse than people realize.
The Central Valley has long been a mixture of people from different places, backgrounds, and walks of life. Together, we celebrate Mexican Independence Day, Martin Luther King celebration, the Hmong New Year, Grape Blessings with the Armenian community, Greek Fest, traditional ceremonies at the Shin Zen Japanese gardens, Cesar Chavez celebration, and more. The uniqueness of the heritage and backgrounds of our population even garnered some attention -- ranking Fresno among the most diverse cities in the United States.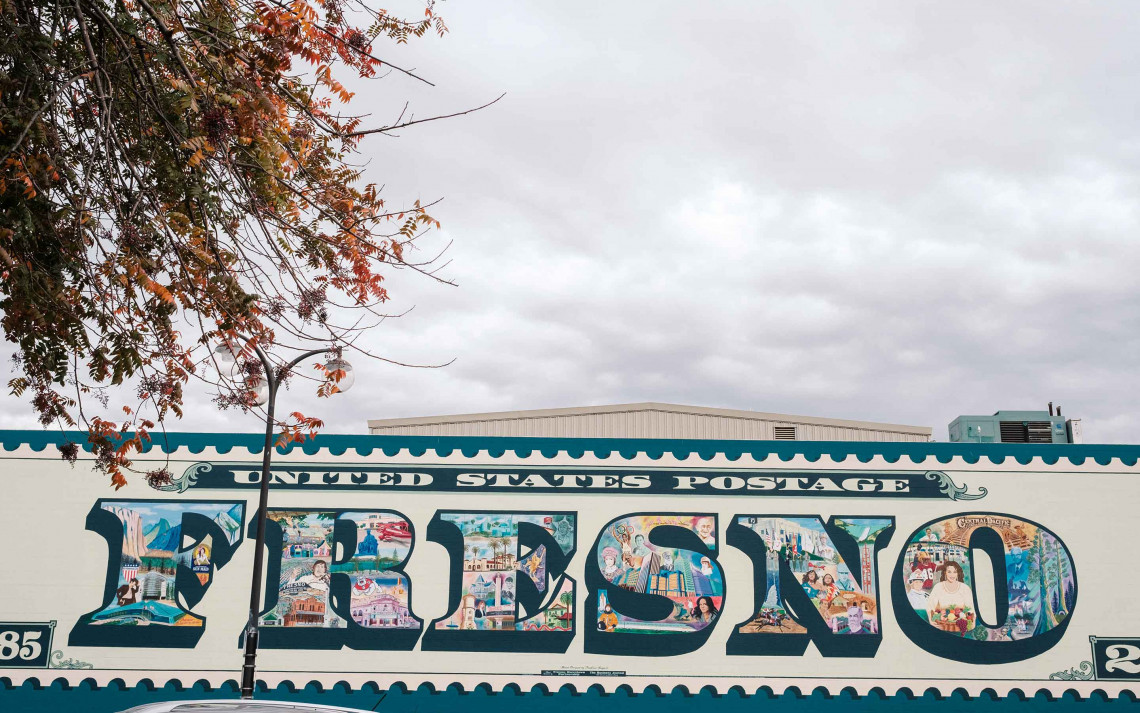 10. Arts and culture are abundant.
Fresno is home to a vibrant cultural arts scene.
Originally home to superstars Cher and Audra McDonald, we have amazing talent in Fresno. PlayFresno.org says "The Fresno County art scene is a brilliant reflection of the area's diverse population--rich in culture."
The Fresno Arts Council promises to "enrich people's lives" through the arts and sponsors ArtHop - a signature once-a-month event where the Downtown and Tower District galleries and shops come alive. Featured artist displays, special performances, and streetside art vendors are all part of the unique event that brings people together. Also, the Fresno Philharmonic, Roger Rocka's Dinner Theater, Tower Theater, and Good Company Players all keep us entertained. There are many local galleries, museums, cultural districts to explore, and more.
11. There is so much to do here
Fresno is fun! When you move to Fresno you'll never be bored!
The city is filled with concerts, festivals, community events, outdoor recreation opportunities, family-friendly attractions and so much more.
Entertainment. The Save Mart Center at Fresno State has brought hundreds of shows and events and has been ranked among the world's best arenas. The Fresno Convention Center, aforementioned Saroyan Theater, Valdez Hall, and Woodward Rotary Amphitheater have all played host to acts from around the country and the world.
Attractions. The Fresno Chaffee Zoo, Fresno Art Museum, Arte Americas, African-American Cultural Museum, Kearney Mansion, Meux Home and Fresno County's Historical Museum are also here to explore.
Root, root, root for the home team. Fresno State Athletics and the Fresno Grizzlies offer plenty of sports watching. The Bulldogs will always have a piece of Fresno's heart and our Fresno State teams give us reasons to get together and cheer. And the Fresno grizzlies are National Champions themselves. It's always fun to catch a game in Fresno.
An outdoor enthusiast dream. Fresno has three rivers running through it and nearby national parks like Yosemite, Sequoia and Kings Canyon. With a bounty of beautiful trails, parks, rivers, lakes an active lifestyle is easily enjoyed. The City is abundant with bike trails and walking trails, running and cycling are very popular among locals. Beautiful parks, great weather, and fun can easily be found.
Local Wineries and Craft Breweries. According to VisitFresnoCounty.org "Approximately one-fifth of the total wine grapes grown in California are grown in Fresno County. This makes the area one of California's top destinations for wine lovers, with thirteen wineries along the Fresno County Wine Journey (also including two breweries and a distillery)." They also describe the hot local brewery scene "An incognito mecca for craft brews--there are microbreweries nestled throughout Fresno County, as well as several bundled together along the Downtown Ale Trail."
In short, you will have to try very, very hard to complain about the lack of activity. Check out Visitfresnocounty.org for a great list of things to do in Fresno, California.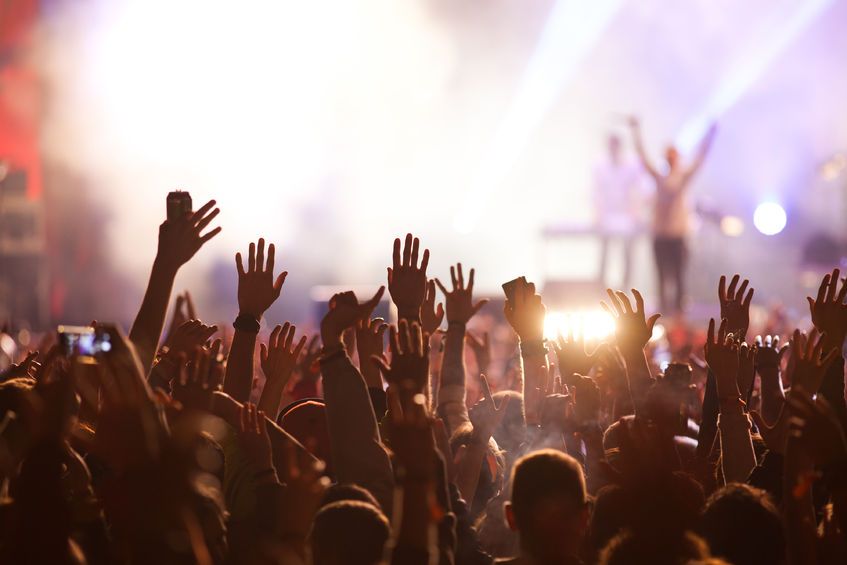 12. Nightlife
There's always somewhere to unwind and have fun and the nightlife options are multiplying in Fresno to meet the growing demand. Great bars, cocktail lounges, breweries, and live music joints come out at night.
Five, Lime Lite, FAB, The Standard, Old Town Saloon, Downtown's favorite brewery Tioga Sequoia & beer garden, a hidden speakeasy in Tower District, cool live music, and a hip cocktail lounge are all places worth checking out. But, that's just the tip of the iceberg. There's a lot to do after dark in Fresno, cheers!
13. A sense of community
Community events, diverse community hubs, and Bulldog pride bring Fresnans together and establish a strong sense of community.
Popular Community Events. An abundance of community events unite people from all over Fresno. Popular annual events include Christmas tree lane, Clovis Rodeo, Grizzly Fest, and Wine Trail Weekends. Regular community events include weekly farmer's markets, monthly Art Hop, Grizzly games, Bulldog football games, and more. Shared events bring a sense of community to Fresno life.
Bulldog pride. Our Fresno State Bulldogs unite Fresnans with love and hope especially during football season. Athletes become local superstars and are highly involved in the community. the teams at Fresno State University have earned one of the most avid followings of any college in the country (Bulldog alum Aaron Judge is a rising star with the New York Yankees).
Unique cultural hubs. Community centers such as Tower District, Old Town Clovis, Riverpark, Fresno State, Fig Garden Village, and Downtown Fresno serve as unique hangout spots for Fresnans. Each community center has a very unique vibe but all have a common theme of local coffee shops, boutique shopping, diverse restaurants, and a happening nightlife. You'll love spending the day immersed in any of Fresno's unique communities. One thing is for sure there's somewhere to gather for everyone and many opportunities to get to know other people.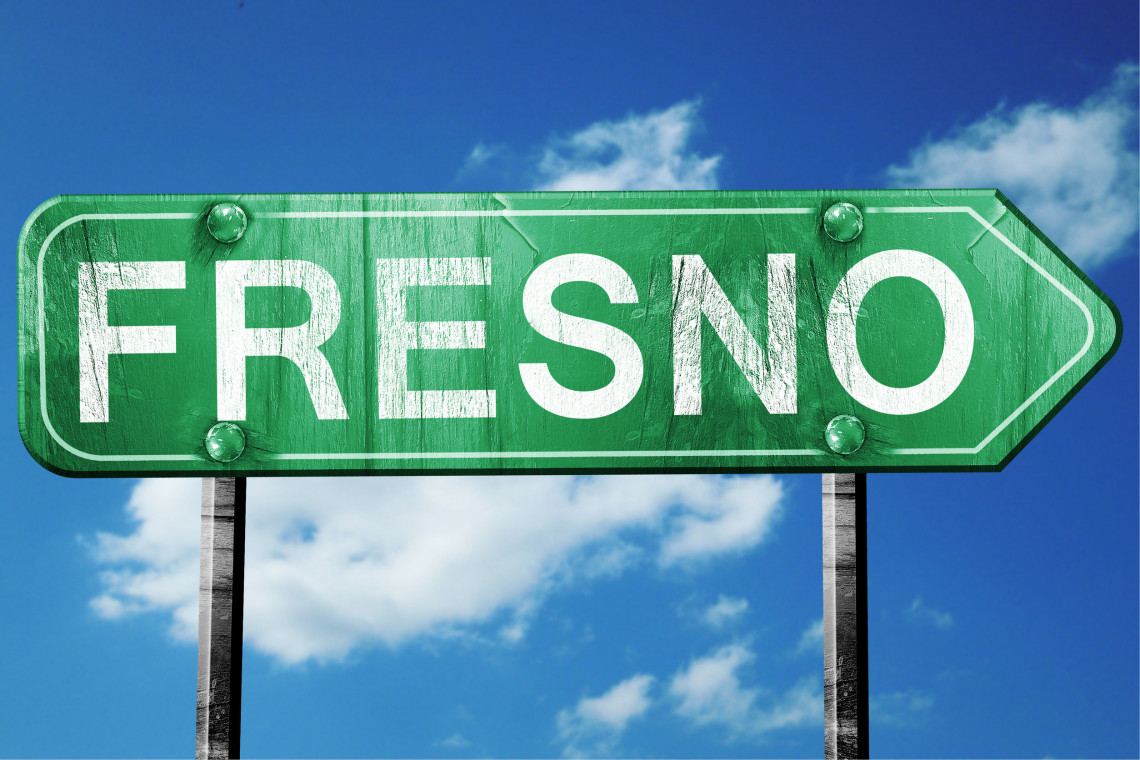 14. Driving is easy in Fresno.
A very accessible and convenient City.
Enjoy low traffic and be anywhere you need to go in 20 minutes or less. Northern California and Southern California transplants are amazed at how easy it is to get around town.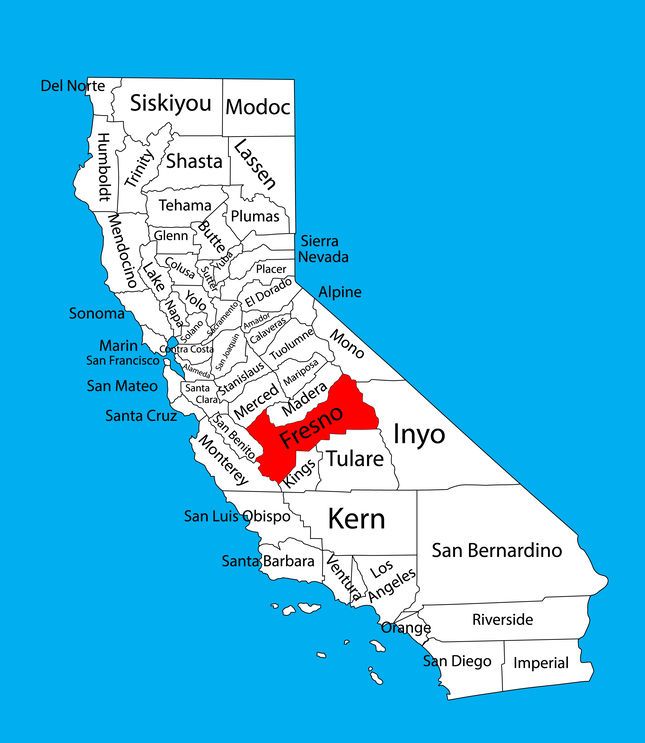 15. Location, location, location
Fresno is located in the heart of California.
Fresno's close proximity to LA, SF, and three National Parks are worthy of all the location praise. Whether you dream of exploring art galleries in San Francisco, want to walk the Hollywood Walk of Fame or need an escape to the beach, it's all within a few hours driving distances from the Fresno area.
Thanks for reading! Isn't Fresno great? Ready to move here? These are 15 of the top reasons to move to Fresno, California in 2020 but, there are many more reasons to love living in Fresno, California. I will continuously be updating this blog post and I regularly publish new Fresno Insiders on Buyingandsellingfresno.com. Subscribe below to be emailed new Fresno guides automatically.
Planning to buy or sell in Fresno? Call me anytime!
Caitlyn Peck, Realtor 559-355-8669 or contact me here
Download your FREE home buying, home selling, and millennial real estate guides here.
BuyingandsellingFresno.com is your ultimate guide to Fresno living, stay tuned for more Fresno insider posts soon. Be sure to follow my popular local Instagram for everything Fresno and subscribe on You Tube for our Fresno vlogs.
More...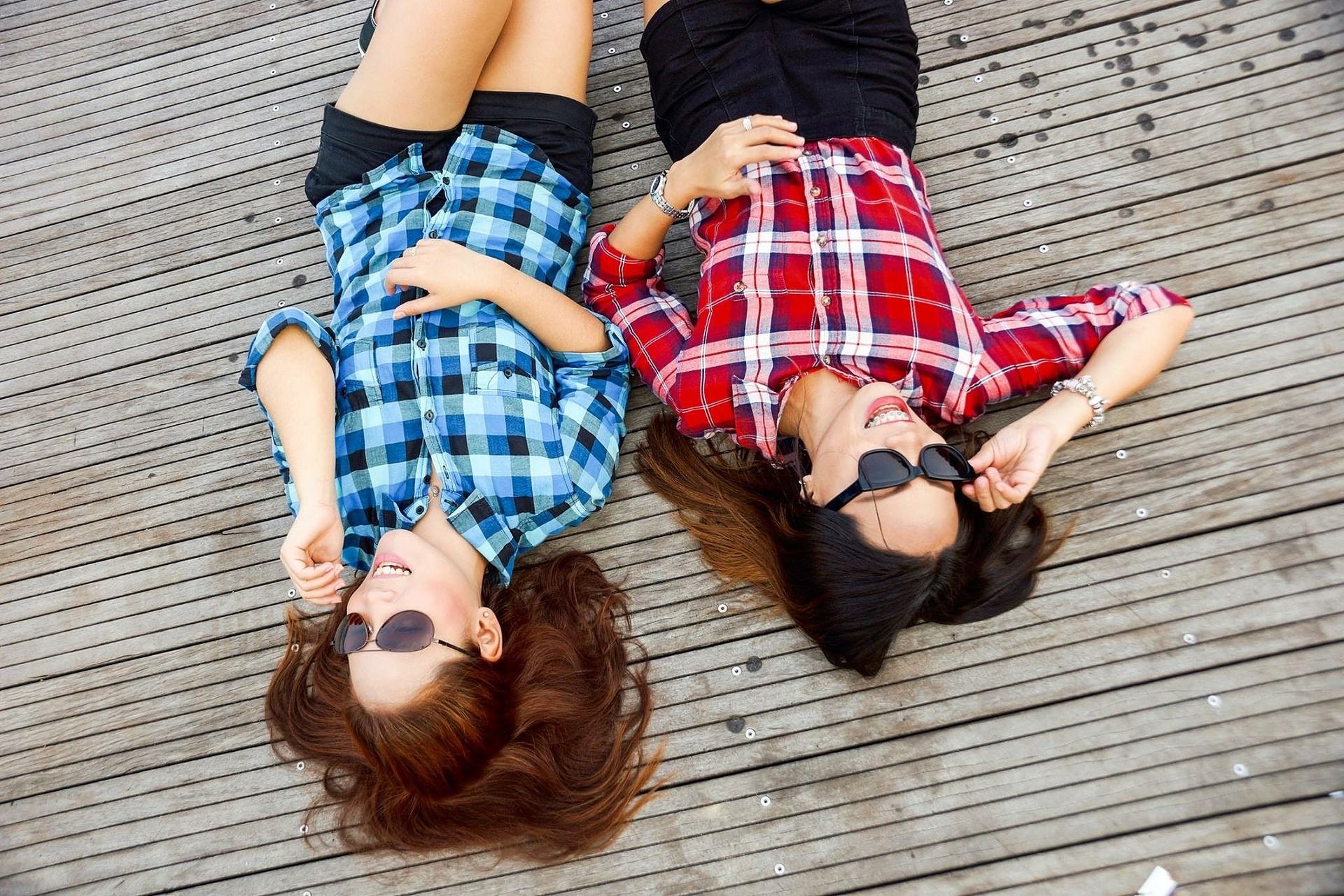 Our Hyper-local Guide to the Top 10 Fresno Neighborhoods for Millennial home buyers. Our ...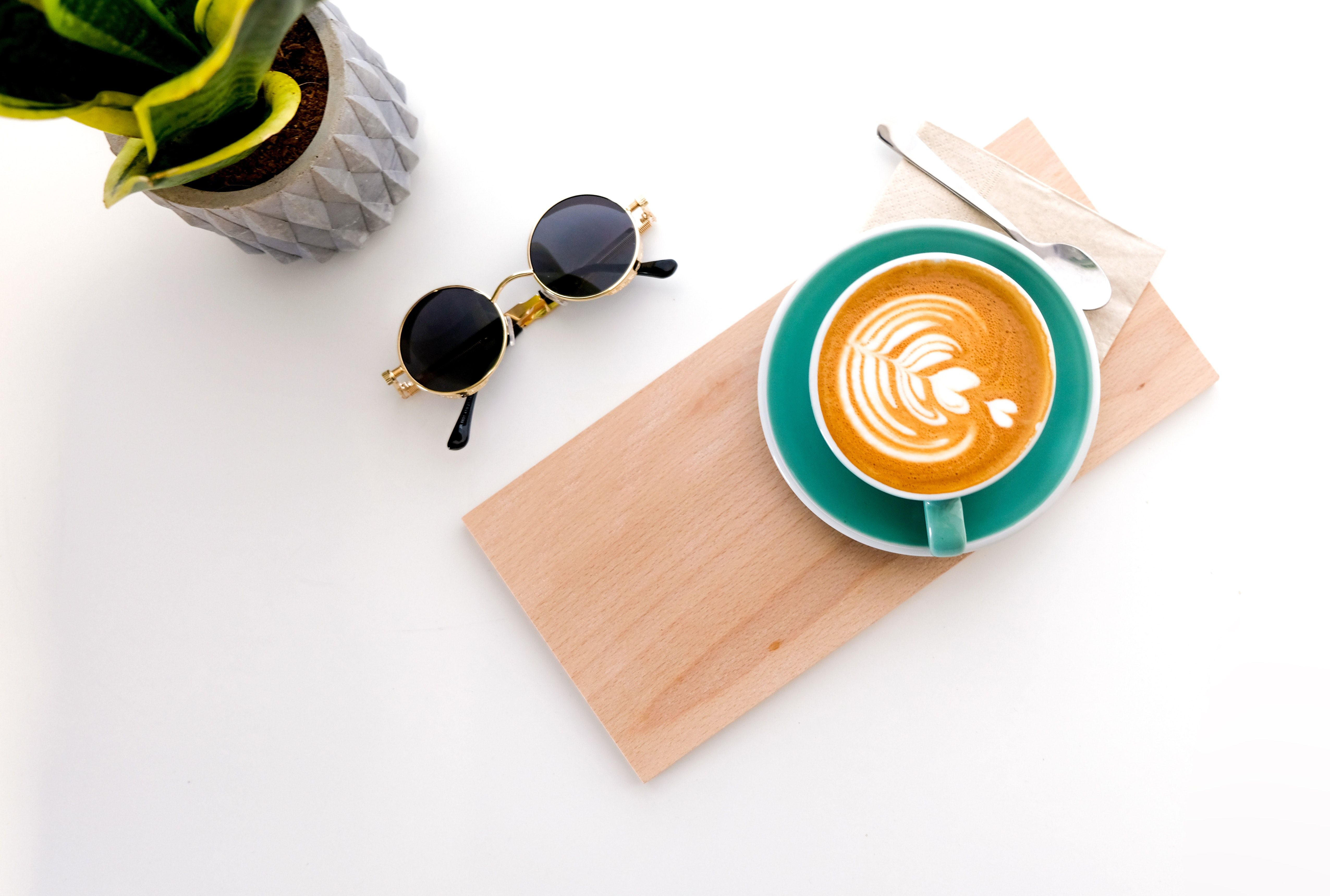 See the best coffee shops in Fresno, CA. Whether you're looking for ambiance or a strong c...