The Best Cocktail Bars In Fresno, California I 2020
Fresno is fun and our nightlife keeps keeping better. Everyone knows our restaurant scene is top-notch but did you know Fresno has amazing cocktail bars as well? Yes, we do! We've have Fresno classics and brand new cocktails bars serving delicious cocktails all over town.
Professional mixologists, the best cocktails (of course), and unique atmospheres make each of the Top 10 Cocktail Bars special. 100's of locals voted, Fresno, these are the best places in town to get a cocktail in 2020.
Modernist Craft Cocktail Bar
Modernist is a craft cocktail bar located in Brewery District, Downtown at 719 Fulton Street. Our Mission: "Be a positive contributing member of the downtown Fresno community – bringing people together through accessible, inclusive, and authentic experiences centered around craft cocktails."
People are the first thing and the last thing. We are strong believers in the bond of human connection and want to provide a reason for people to connect with others and an experience to do so, by spreading cocktail culture while adding our own little twists to the industry. Come join us for happy hour, networking mixers, pre/post-event drinks, first dates (or the 100th), a night out with friends, or just because! Website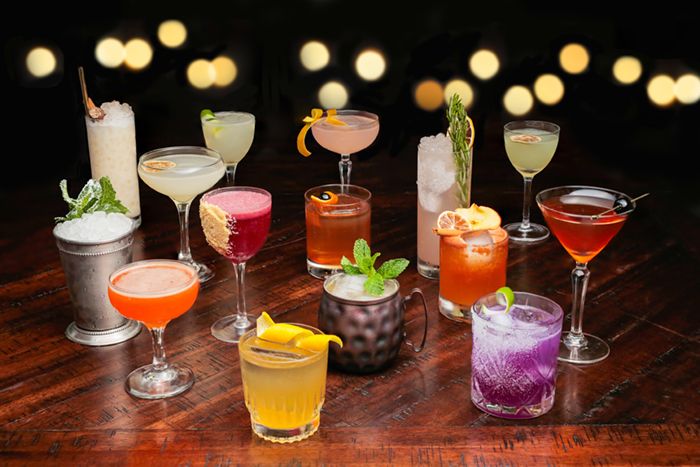 Lucy's Lounge
Fresno's historic Tower District venues host performances by some of the San Joaquin Valley's most talented artists and musicians, and is widely known for its many eating and drinking establishments.
What was missing, however, was a comfortable and jazz-inspired venue to relax and enjoy a glass of wine or a finely presented craft cocktail. The founders of Lucy's Lounge set to create the type of ambiance and atmosphere found in larger cities -- while maintaining the personality of a neighborhood bar. A destination for the person seeking unique wine selection, classic cocktails, and craft beer.
Be sure to check out our Events pages to find out more about the many special functions that we present on a weekly basis. Stop in for a drink after work (or on your lunch break) to enjoy one of our original drinks or a classic favorite. Website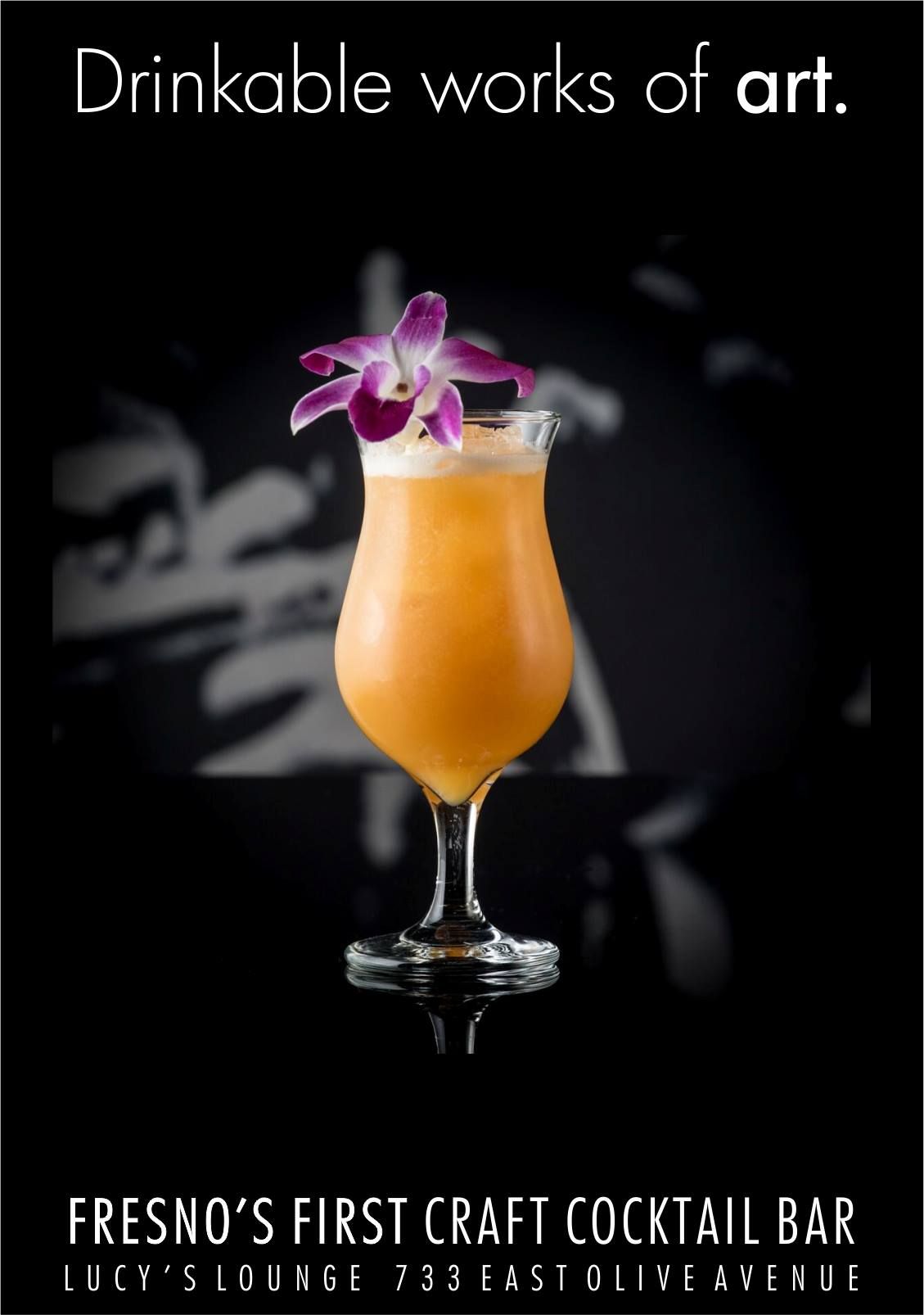 Cosmopolitan
Cosmopolitan Catering is a licensed, insured, full-service catering business located in Fresno California. Founded in 1904, it has been owned and operated by the Lanfranco family since 1933.
Sylvia J. said, "The bar staff are awesome and so are their creations. It's the Cosmopolitan so you have to try their Cosmopolitan cocktail. Yum! This place is an absolute jewel in Fresno's crown! Love this place and can't wait to go back!" ABC30.com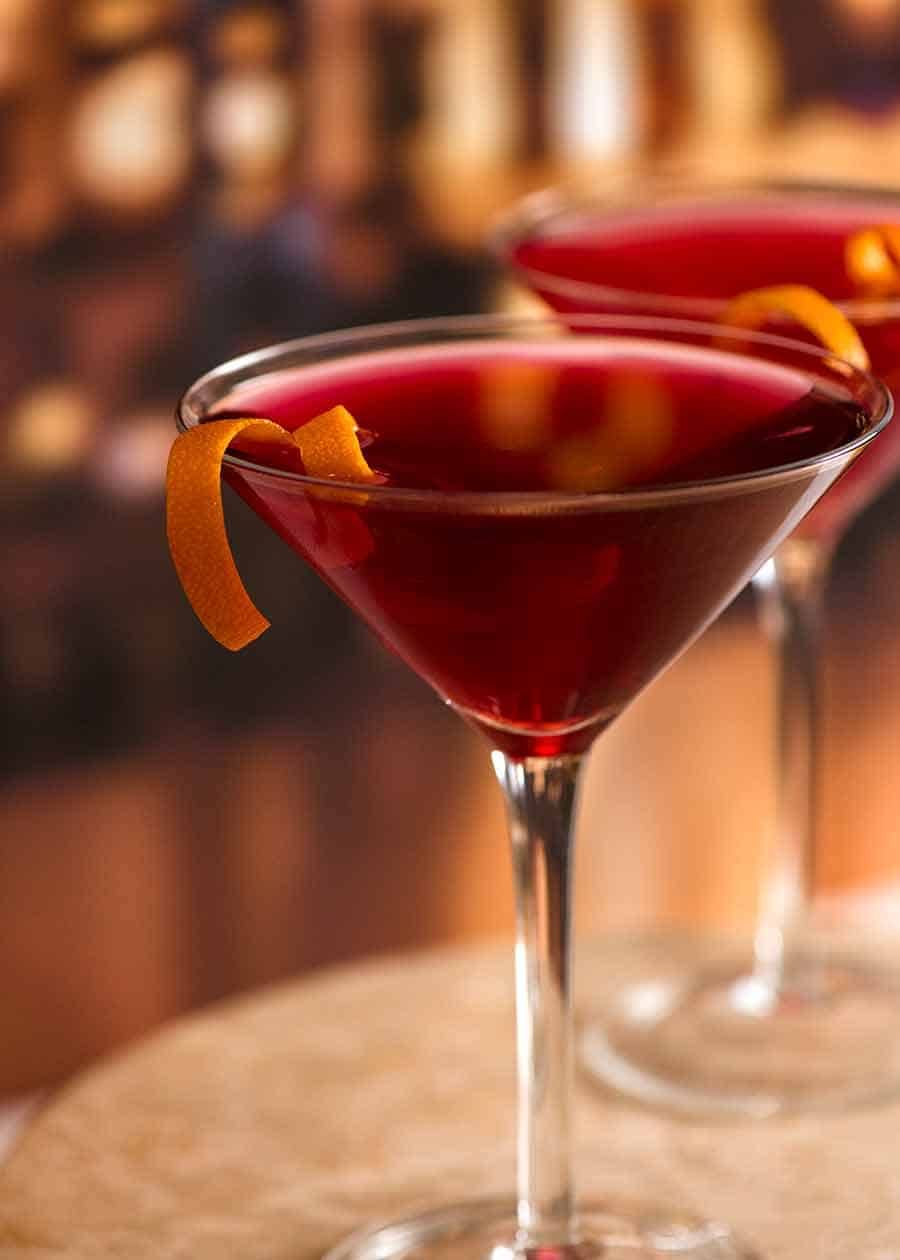 Standard
When it comes to vibrant nightlife, The Standard Lounge is Fresno's premier source of upscale entertainment after the sunset. Our entertainment lounge features VIP tables and booths, where you will receive superior bottle service treatment as you chose from our top-of-the-line liquor selection and premium cigar list.
For more intimate occasions, special celebrations, or important business meetings, we offer private outdoor cabanas so that you can truly focus on the company you are keeping.
With live DJs every weekend and weekly special events, The Standard Lounge has something extraordinary to offer you and your guests, whatever the occasion. Website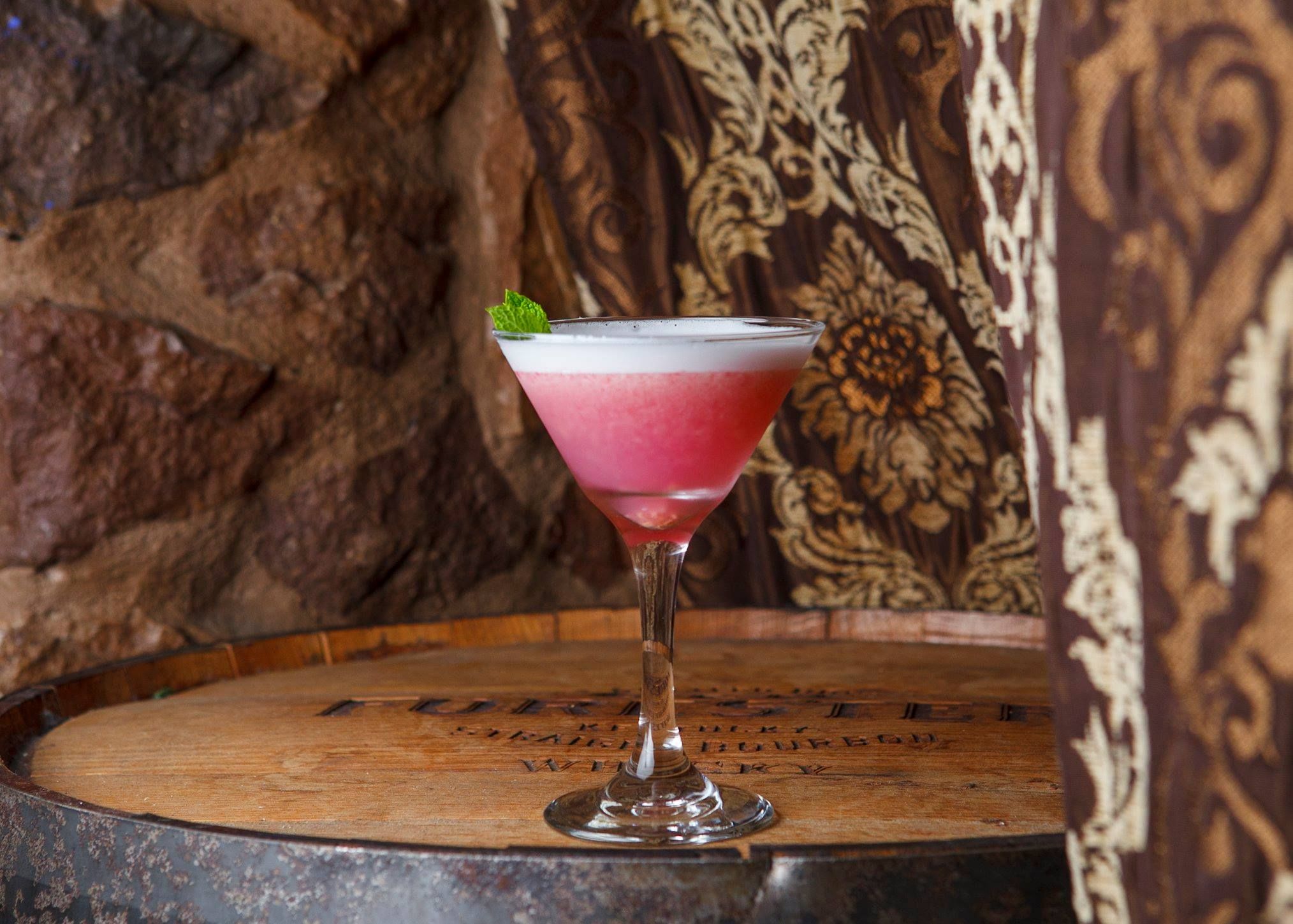 Cracked Pepper
The Cracked Pepper Bistro is a beloved establishment, and Chef Vatche is recognized for supporting local farmers and wineries, with 60 percent of his wine list coming from the nearby Paso Robles appellation.
After two years, Chef Vatche was invited to help open the Chuckchansi Gold Resort & Casino, where he would eventually become Sous Chef at the flagship steakhouse, Vintage, followed by several years as Sous Chef at Tenaya Lodge at Yosemite. Ready to return to his hometown of Fresno, Chef Vatche opened the Cracked Pepper Bistro in 2006, focusing on regional cuisine using natural, close-to-the-source ingredients and California-grown wines.
Today, the Cracked Pepper Bistro is a beloved establishment, and Chef Vatche is recognized for supporting local farmers and wineries, with 60 percent of his wine list coming from the nearby Paso Robles appellation. Website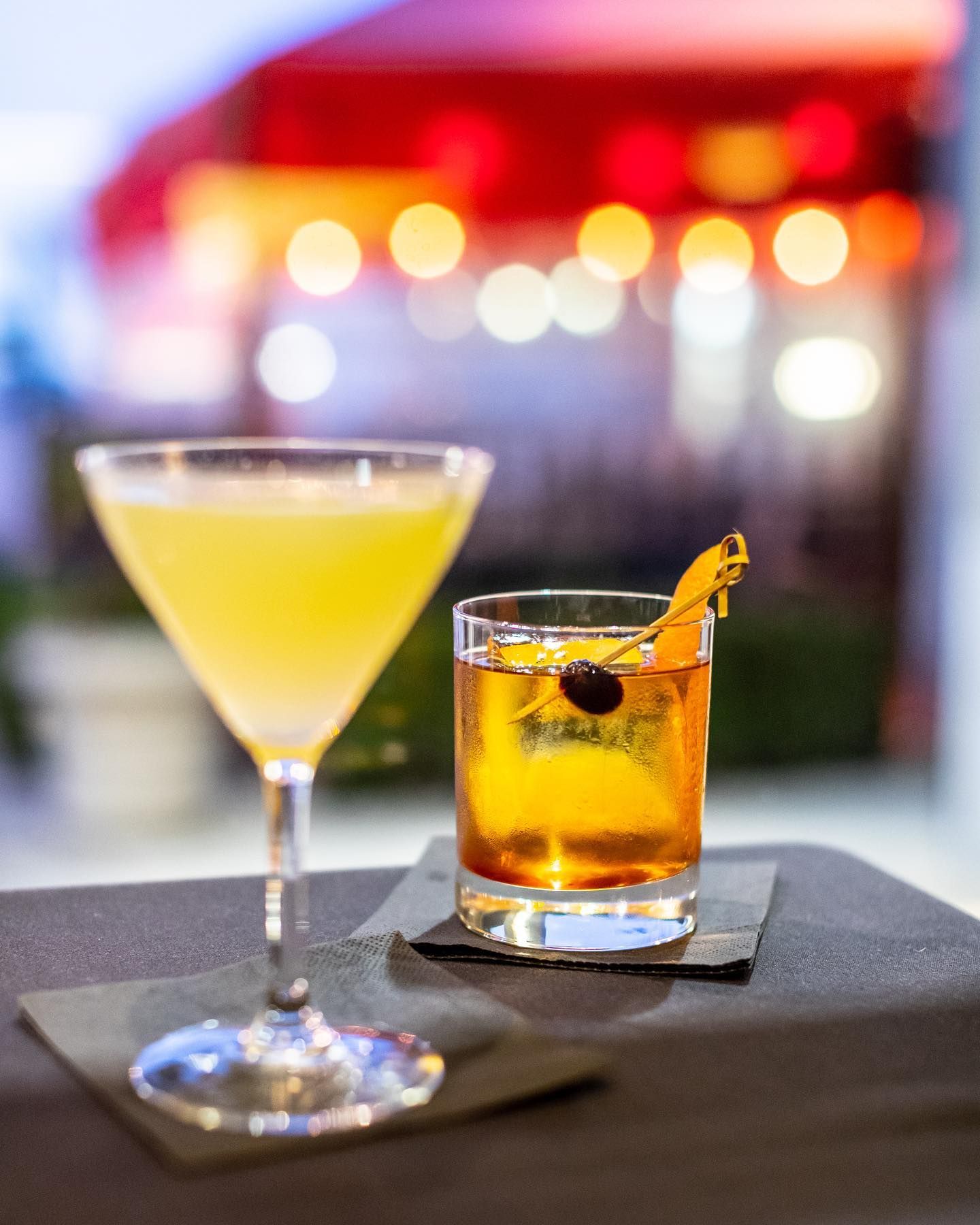 The Library at Detention
A Speakeasy hidden up a flight of stairs above a lively poolhall in Fresno's historic Tower District.
Reservations are required for obtaining the password of the evening to this quiet, dimly lit, small, unmarked bar echoing the speakeasys of the era during Prohibition in the 1920s and 1930s. The Library blends custom cocktails from high-end select spirits, fresh local produce, and handcrafted mixers. Reservations are in 2-hour block. Website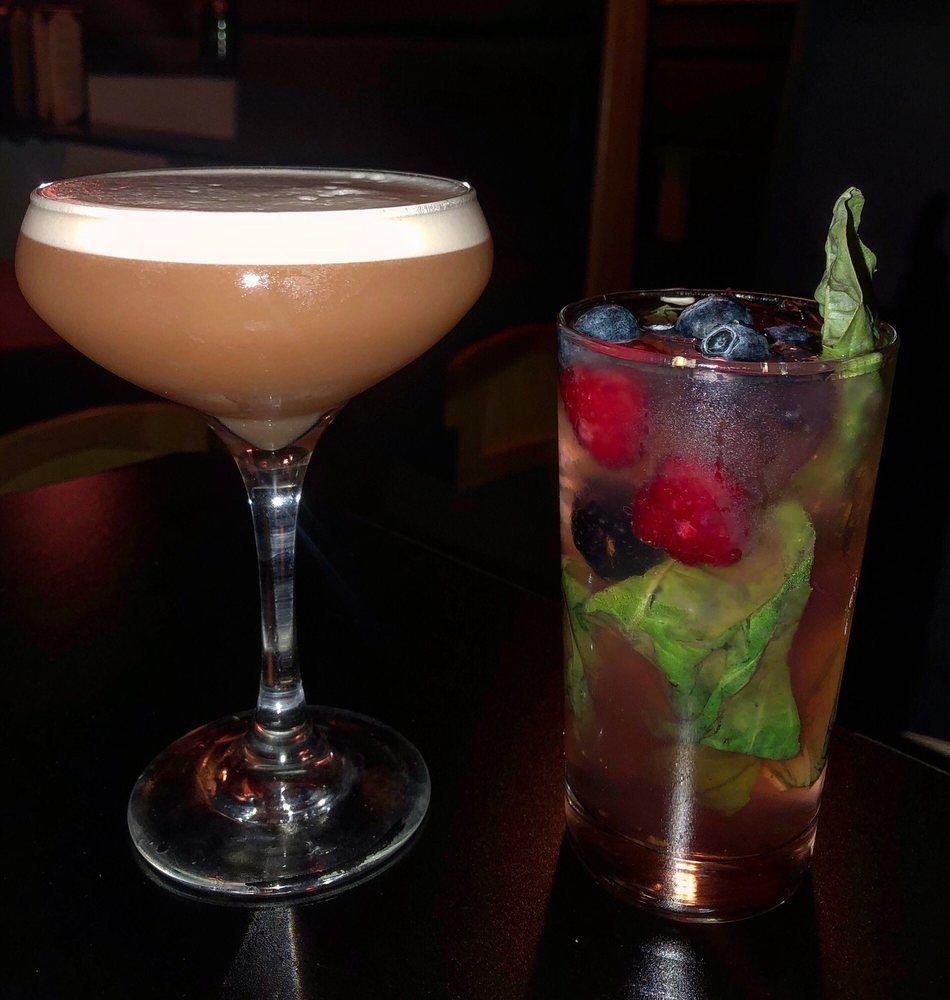 13 Prime Steak Premiere Cocktail & Craft Drink Bar.
Our Steampunk inspired Bar brings Sci-Fi fantasy to a halting reality. Our Premier Cocktail Program features Pre-Prohibition cocktails, classic cocktails, and Barrel-Aged cocktails made with the finest ingredients and freshest produce. Our bartending staff specializes in crafting the tastiest cocktails using our premier selection of spirits. We may not carry your favorite well drinks, but we are certain we can make you a cocktail that exceeds your expectations. Our menu has something for everyone, and it changes every few months. If you want to try something new, just ask us and we'll craft a cocktail you'll love. Website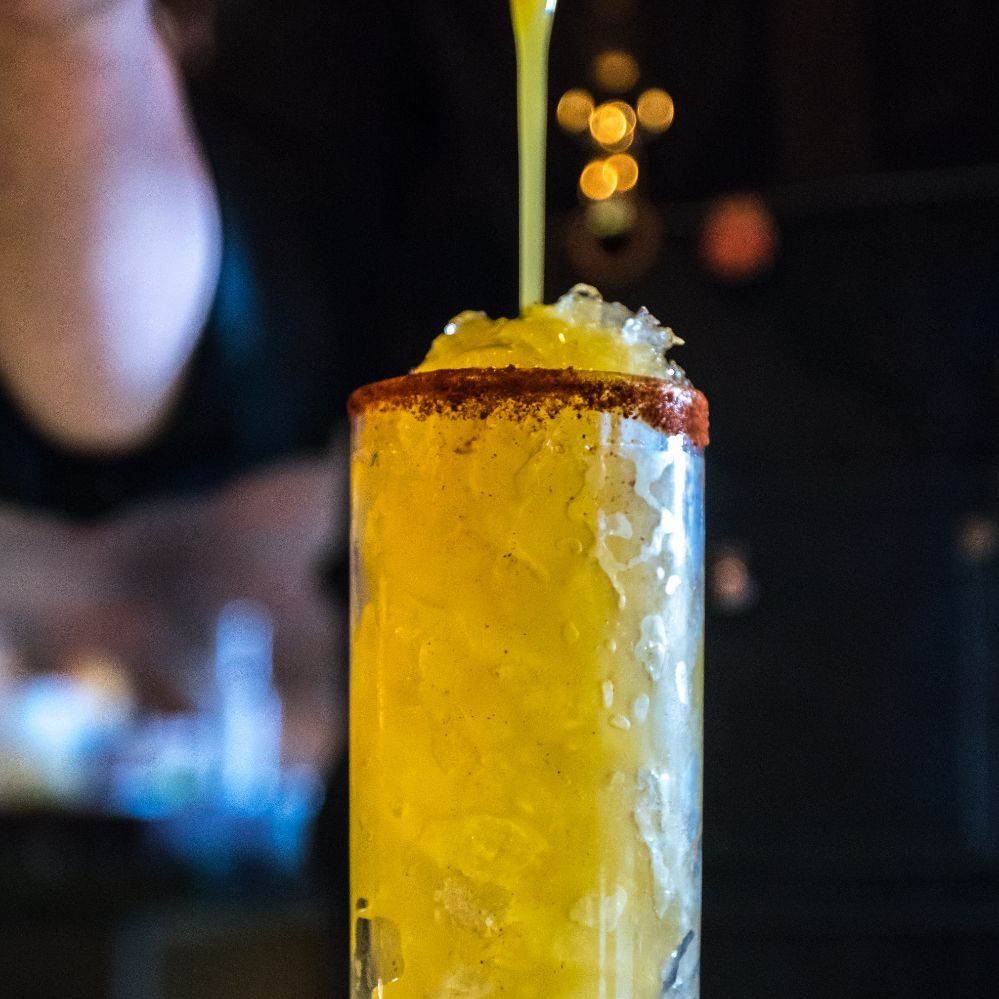 Quail State at Los Panchos
Quality is often the first casualty in a world where convenience often trumps diligence, and cost comes at the expense of carefulness. Quail State is committed to serving meticulously crafted drinks and expertly prepared dishes for every guest - every time. No exceptions. Website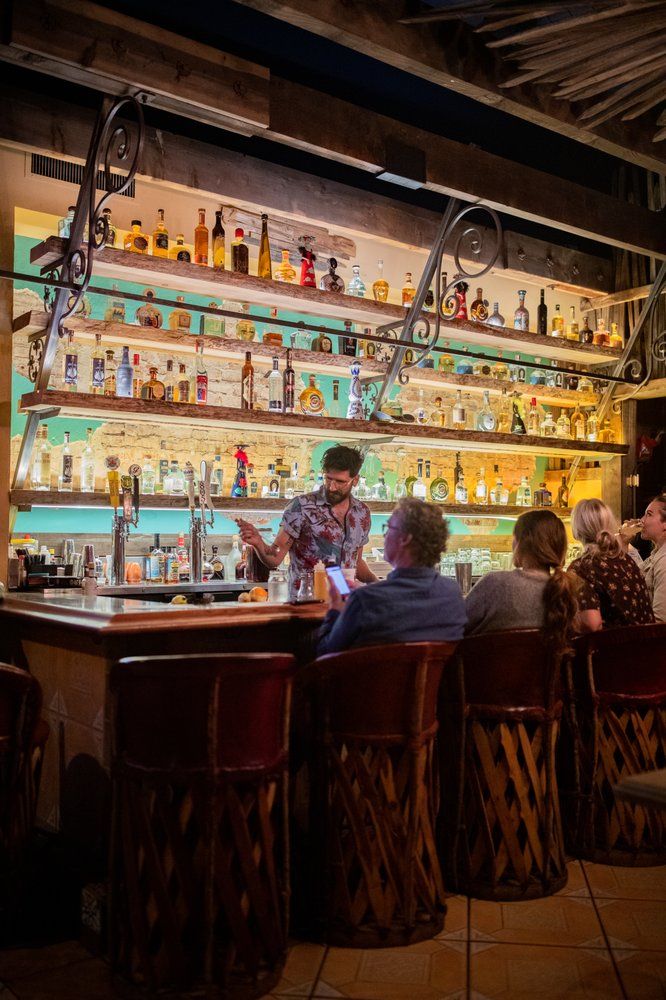 Max's Bistro
Experience California-bistro dining in a place reminiscent of San Francisco, where the cuisine is accessible and the service is humble – not unlike Max's beginnings. Website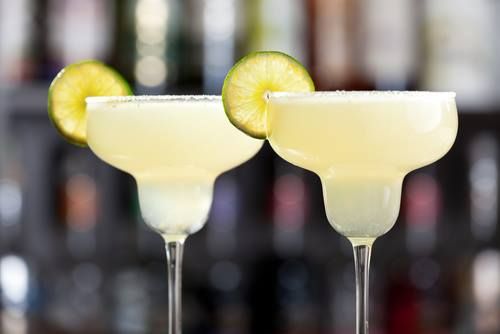 The Lime Lite
Owner Brandon Smittcamp has continued the tradition into our 50th year of providing fine dining and enlightened hospitality that the Milutinovich Family preserved for decades. Brandon has added his own touches, too, to keep his prominent establishment in the "Lime Lite," including offering new and exotic libations from the bar and farm-fresh menu treat. Website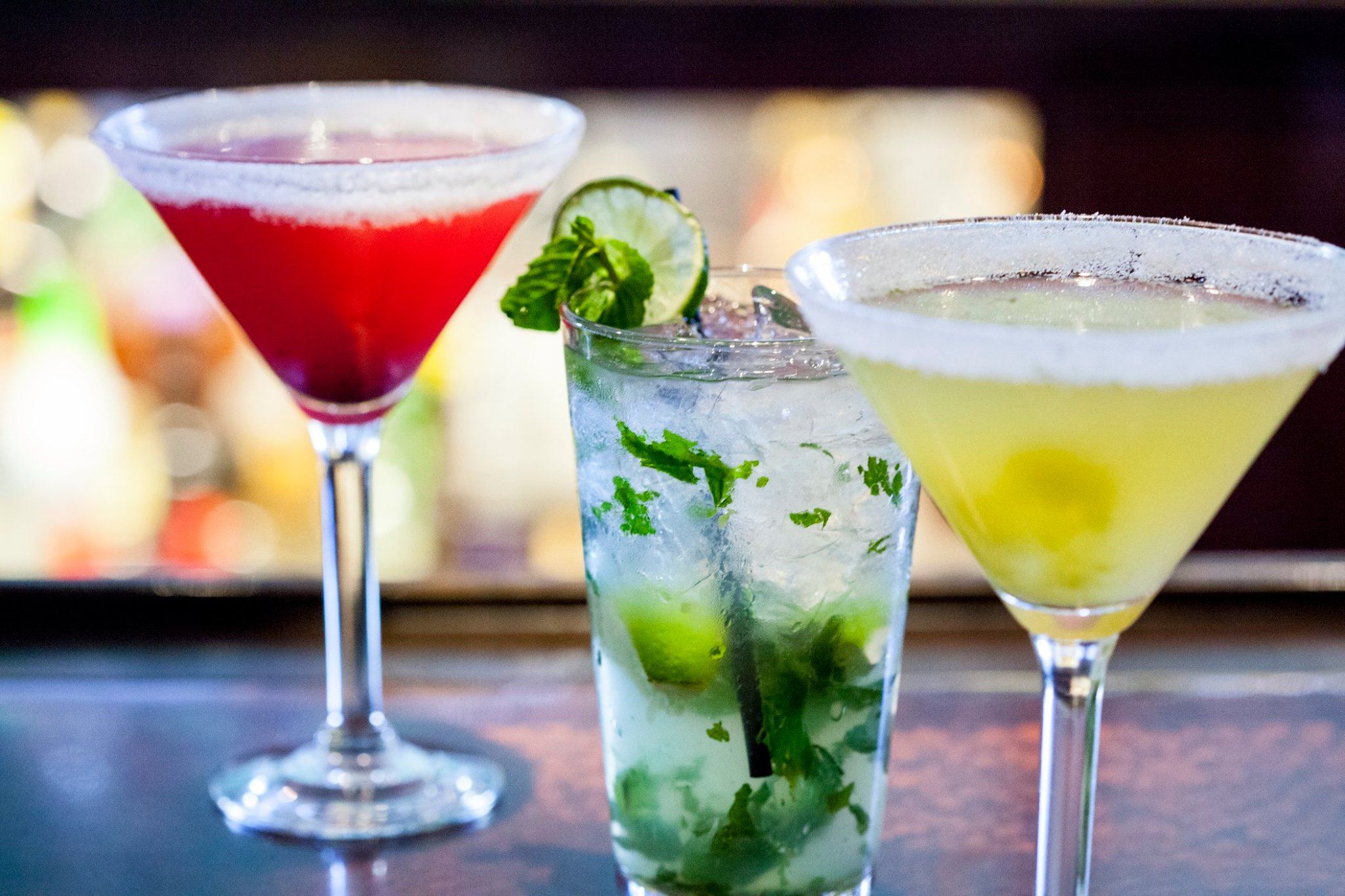 Selling Your Home?
Get your home's value - our custom reports include accurate and up to date information.
Get Home Value